Title: Pearl Rain
Genre: Puzzle
Author(s): Patrik's Retro Tech
Medium: ROM 32KB
Hardware requirements: MSX1, 16KB
It's raining pearls, hallelujah! Patrik's Retro Tech surprises us with a colorful puzzle game in which you are to shove pearls around, and also blow up some walls here and there. Even disco balls are involved, which even more makes the MSXdev Team want to jump that stage and rock out to Donna Summer. Or maybe even to Pearl itself! As an actual summer holiday is still far from us, this game will help you survive this grim and frostbitten season for sure!
In Pearl Rain, you're seeking to find immense wealth and divine knowledge. In order to accumulate this, you have traveled to a sacred location where pearls fall from the sky, leaving them for you to collect.
In the game itself, this means having a 9 x 9 matrix Smörgåsbord of deliciously retro-colored pearls at your disposal, and you'll have to line 'em up to match three or more. Sounds easy, right? Well, to be frank – you only have a set number of moves to accomplish this. If you have depleted your given amount of moves, the party is over, and you're out in the ice and snow, only to have another go. Luckily, aforementioned bombs and disco balls are there to aid you. Also, the second fire button will be waiting under your fingers to provide you with useful visual hints.
A colorful puzzle game for the standard MSX1 generation with smashing tunes that'll keep you occupied for the next couple of hours.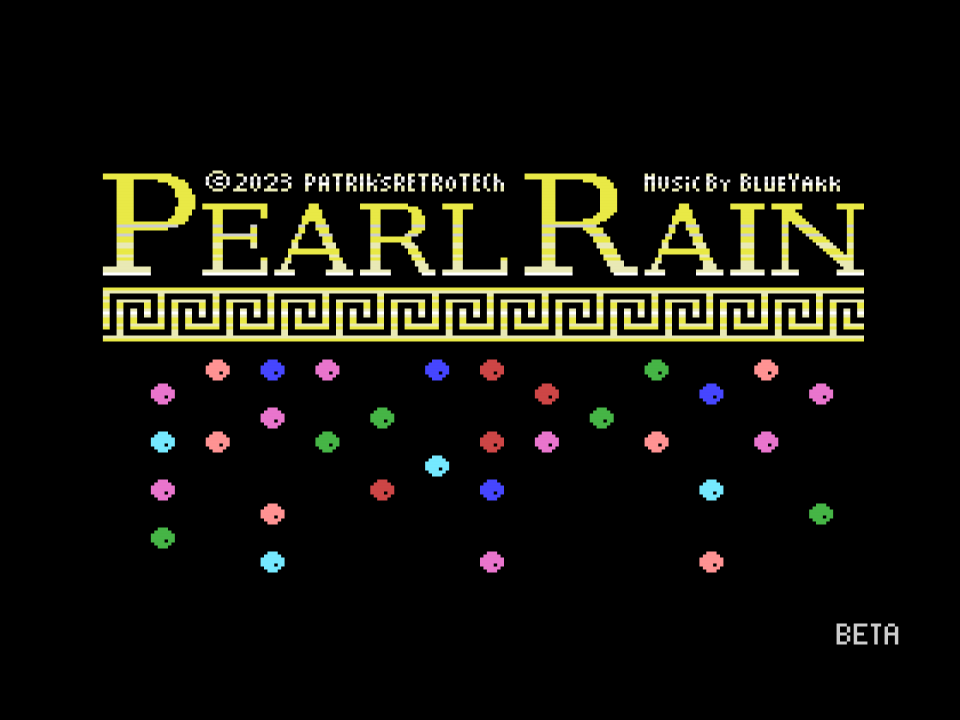 Did you enjoy this MSXdev game? Well, why not consider donating to the prize money or sponsor the Winner's Lootbox by submitting a physical reward? 100% of the donations will go to the developers.